State and Federal Government
Smartrise elevator controllers are installed in both state and federal government buildings throughout the US. Our controllers meet stringent compliance requirements set forth by these entities.
Controller
AC/DC Traction, Hydraulic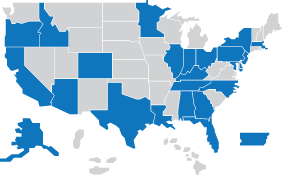 Want to learn more about how you could install a Smartrise Controller in your next office project? Contact our sales team at sales@smartrise.us today!
Follow the link to read about one of our completed State and Federal projects: Smartrise Controllers Head to the Office
The Country's Historic Buildings Trust Smartrise