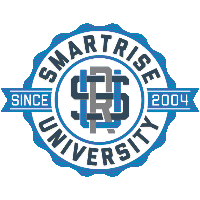 Smartrise
University
The goal of Smartrise University is to provide comprehensive training materials and formal education so that our customers spend less time installing and have more time for what really matters.
Training Information
Smartrise Engineering offers several options for customer training:
30 minute phone introductory training for new customers.
Personal training classes at the customer's office or job-site.
Online training videos to supplement regional training courses.
Training classes are performed at the customer's site.
The Smartrise Technical Training Course is recognized by the NAEC for CET credits for up to 8 hours.
Schedule a Class Today
In-person training classes are now available by appointment only. Please contact the main office at (469) 678-8000 or send an email to: training@smartrise.us to set up a time that works best for you!