February 22, 2022
Posted by:

Shelby Jurca

Category:

Product Updates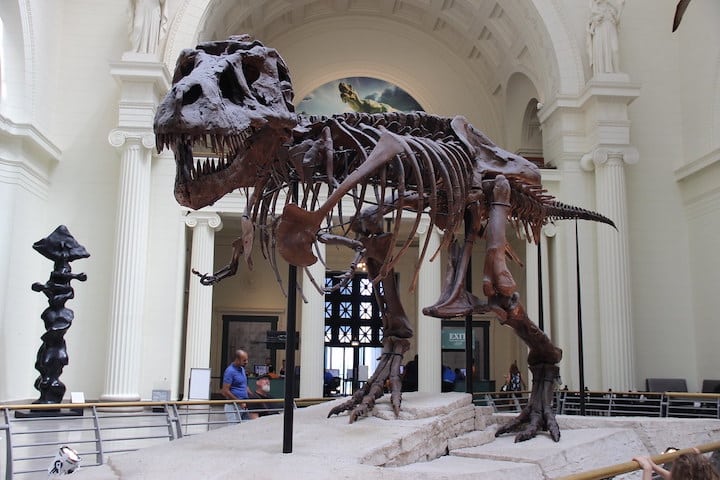 Smartrise's recent 5-year controller warranty announcement isn't the only way we've been making history. Our hydraulic controllers have been installed in museums across North America and are exhibiting unmatched performance and reliability. Let's take a look!
Smithsonian National Museum of Natural History
Located in the National Mall, the Smithsonian National Museum of Natural History is a staple of Washington D.C. The historic building contains countless natural and cultural artifacts in permanent and temporary exhibits. Additionally, along with containing a wealth of historical knowledge, the museum is also center stage in many Hollywood films. Smartrise is proud to provide our hydraulic controller to one of the most popular destinations in Washington D.C. for tourists and residents alike.
Intrepid Museum
Celebrating its 40th anniversary this year, the Intrepid Museum is an iconic landmark of New York City. From its namesake aircraft carrier, USS Intrepid – to the world's first space shuttle, Enterprise – this museum walks visitors through American history within sea, air, and space. We're honored to be a part of the legacy of the Intrepid Museum as a trusted supplier and appreciate the opportunity to provide visitors with safe, reliable transportation with our hydraulic controllers.
Santa Barbara Art Museum
If you're a fan of chronicled paintings and having smooth elevator rides, the Santa Barbara Art Museum is the place for you! Founded in 1941, the Santa Barbara Art Museum has been home to a Smartrise SRH hydraulic controller since 2019. Located in a building that previously housed the post office, this museum holds culturally expansive art spanning 4,000 years. So, head to the Santa Barbara Art Museum and experience the beauty of Smartrise technology…and see some art too!
Field Museum
The Field Museum in Chicago, IL is known as one of the world's greatest museums of natural history. Their library has everything from biology and fossils like Sue the famous T-Rex to the Grainger Hall of Gems. And one "gem" we're particularly excited about is the Smartrise SRH controller powering this building. We're proud to join this historical building with modern developments that make rides smoother for visitors for years to come.
No matter what the topic, from art to space, we know it's important to preserve history. Smartrise could not be more honored to be featured at these esteemed and influential sites.