October 30, 2019
Posted by:

Bertin Mendoza

Category:

Company Updates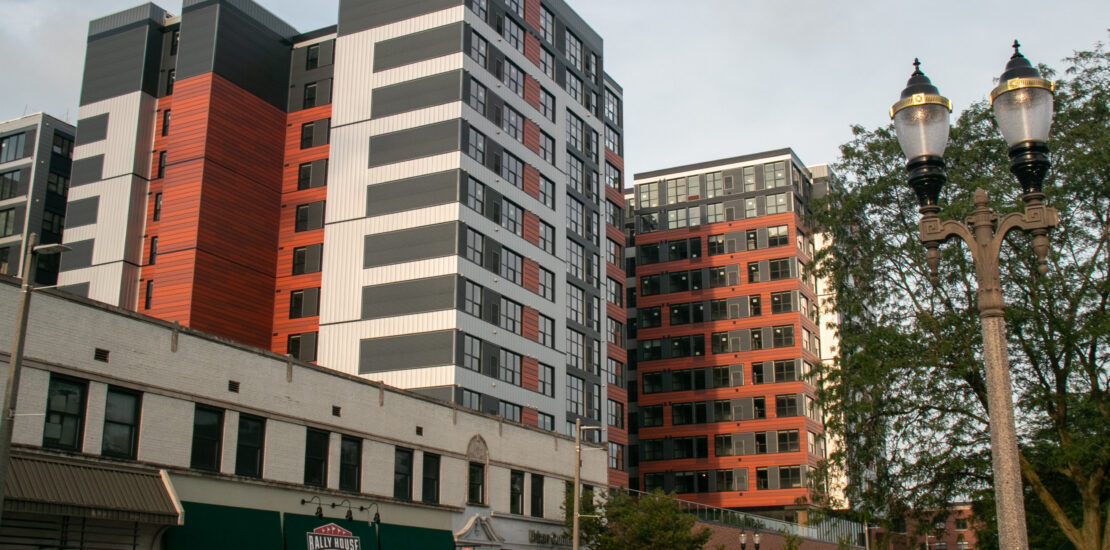 Smartrise Engineering was recently featured in Elevator World Magazine, with an article on Smartrise's C4 controllers being added to a facility in East Lansing, Michigan. The story behind the Center City project and the installation of those Smartrise C4 controllers caught the eye of the editors of Elevator World, so it was published and sent out to its over 36,000 subscribers. Here is a small excerpt of the article:
"While working on the mixed-use East Lansing Center City project in Michigan, Alliance Elevator Solutions found itself in a unique situation. "We needed to integrate the controller system into the elevator hoistway. There would be no machine room or control room provided for this project," Alliance Representative Andrew Evensen said. Working with Smartrise Engineering and its new C4 Controller, both companies realized they had to meet somewhere to figure out how they could "take the controller and break it in half." 
Look below to read a PDF of the full article.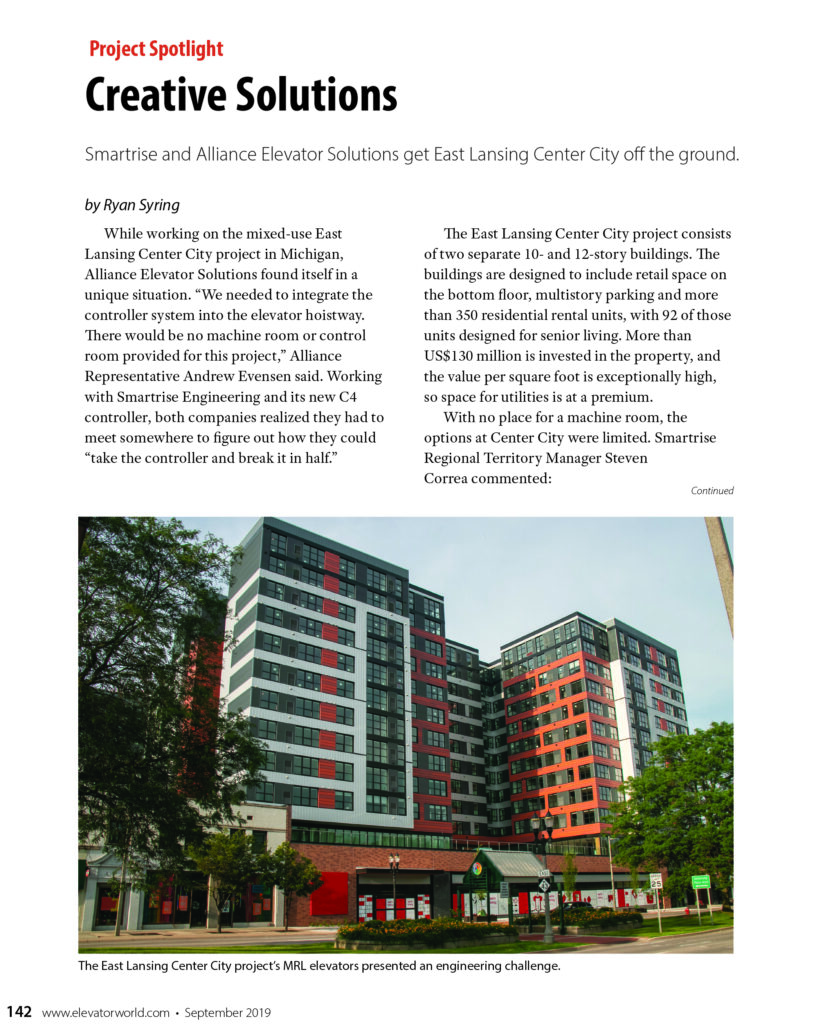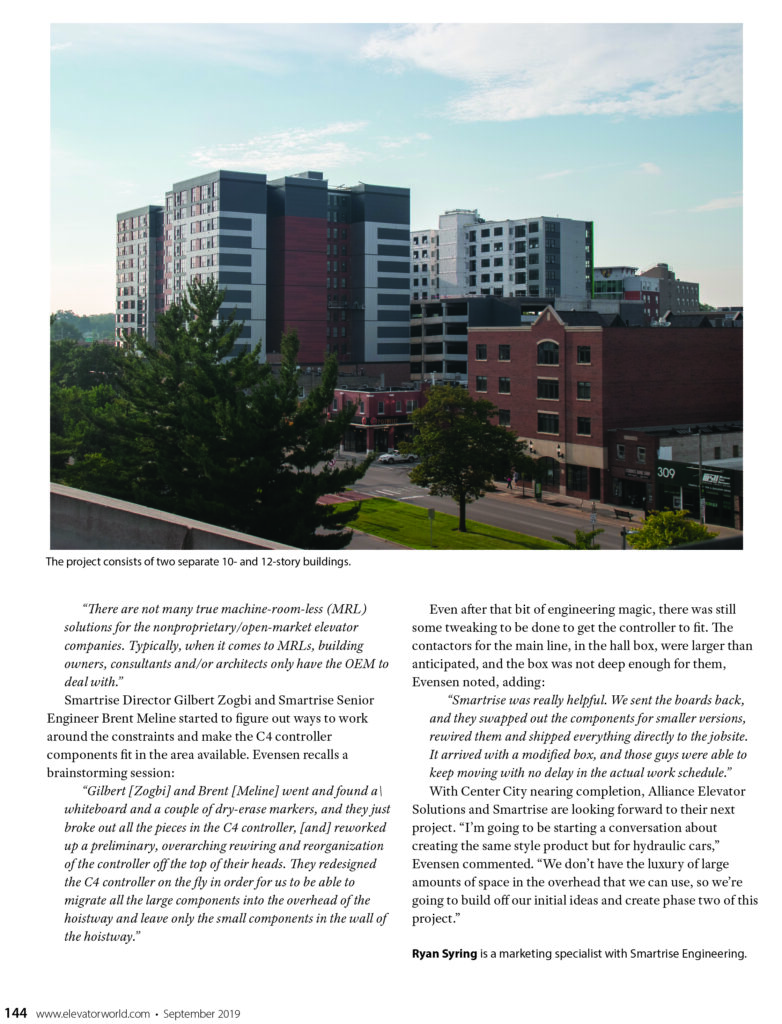 Try our next generation of elevator controllers, Smartrise has the C4 Controller which is the pinnacle of what an open–market controller can be. Designed to learn and adapt to any situation, C4 is perfect for high-speed high-rise projects. C4 can reach speeds up to 2000 FPM and uses fewer than 10 wires in the traveler cable for a simple installation.
Want to learn more about how you could install a Smartrise controller in your next project? Contact our sales team at sales@smartrise.us today!