May 10, 2021
Posted by:

Bertin Mendoza

Category:

Uncategorized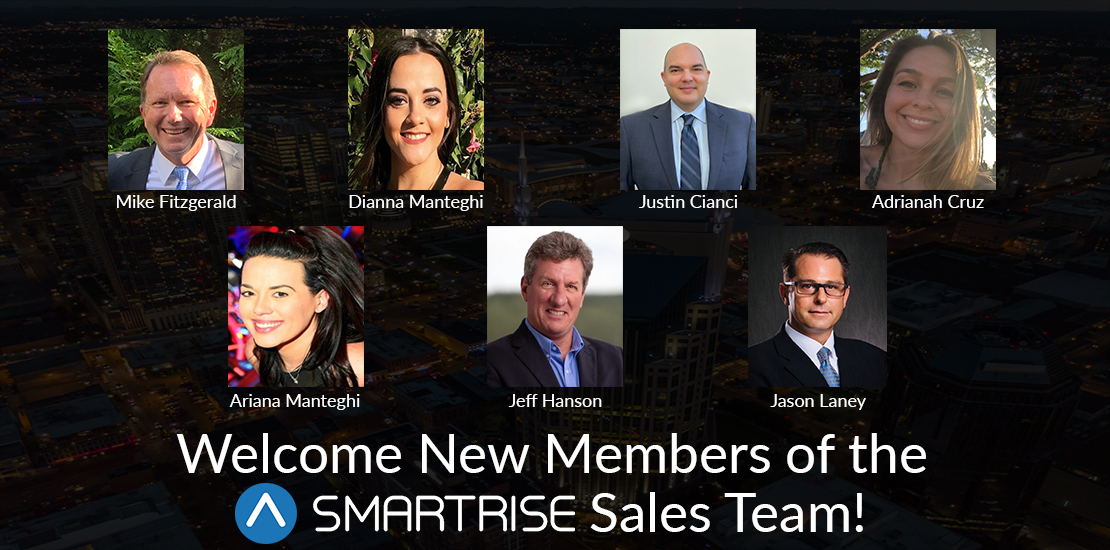 Smartrise has been busy looking for high-quality individuals to join our company, and we are proud to announce seven new additions to our sales team. Meet our new V.P. of Business Development, Mike Fitzgerald, our new Business Development Managers Justin Cianci, Jeff Hanson, Jason Laney, and Dianna Manteghi, and our new Account Managers Adrianah Cruz and Ariana Manteghi! 

Growing our sales team was a top priority for Smartrise in 2021, and finding people that could match the passion, dedication, and knowledge of our already amazing staff was a challenge. With the addition of these new hires combined with the talents of our current sales team, Smartrise is primed to truly takeover skylines across North America.

Here's a quick introduction to the new members of the Smartrise family:

The new V.P. of Business Development, Mike Fitzgerald brings over 30 years of elevator experience to Smartrise. Holding management positions inside the biggest companies of the elevator industry, Smartrise is excited to have Mike's expertise and vision to help grow the company and expand the footprint of Smartrise.

With over 12 years of vertical transportation experience and over 20 years of sales and sales leadership experience, Justin Cianci adds a wealth of knowledge to the Smartrise sales team. He's excited to hit the road and travel for Smartrise, meeting new and familiar faces across the country.

For over 25 years Jason Laney has been in sales, delivering for his customers in a variety of industries. Being in elevators for the past six years, Jason brings his enthusiasm, professionalism, and his love of serving the customer to Smartrise.

When it comes to elevators, for Jeff Hanson it's a family affair, with two of his four children working in the elevator field. A 33-year veteran of the industry, Jeff has worked in elevator companies across the United States in many different facets, from designing equipment to branch management. With his passion for safety and company growth, Jeff is a welcomed addition to the Smartrise team.

Speaking of families, Smartrise welcomes sisters Ariana Manteghi and Dianna Manteghi to the Sales team. Dianna has been in the elevator industry for the majority of her career. Her first job out of college was with an elevator manufacturer, and she has been fascinated ever since. Now that she's with Smartrise, she's excited to be part of a company that sells controllers, aka the brains of the operation, and is looking forward to meeting new customers and showing them the benefits of using Smartrise!

With 18 years of customer service experience in multiple industries, Ariana adds the rare combination of bringing a unique outlook to the sales team while still having a wealth of relevant knowledge to fall back on as she begins her journey with Smartrise.

Last but certainly not least, New Account Manager Adrianah Cruz has a robust manufacturing background with years of experience in sales and customer service. After spending time in the residential and commercial glass industry, Adrianah is excited to come to Smartrise and use her knowledge and experience to help our customers.
 
The entire Smartrise Sales Team is excited to get to work and they are ready to help you with whatever questions you have about Smartrise products. If you want to learn more, head to our website, smartrise.us, or send our sales team an email at sales@smartrise.us.