November 16, 2021
Posted by:

Shelby Jurca

Category:

Product Updates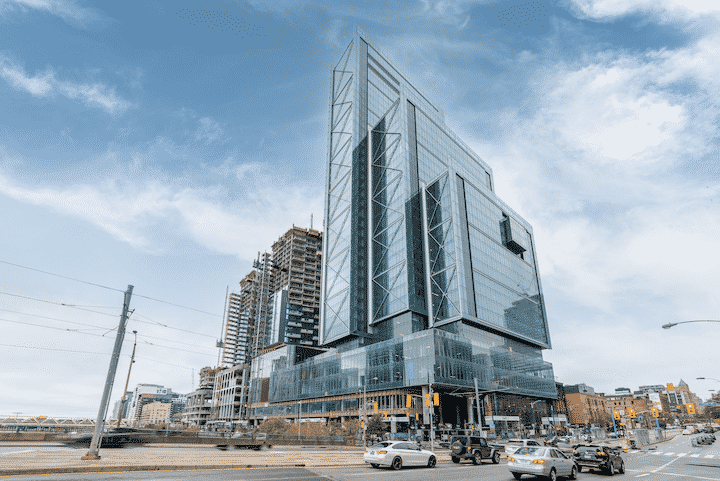 Smartrise's C4 traction controllers have been a hot commodity recently in Canada. Take a look at some of the new construction locations that will soon feature state-of-the-art Smartrise technology.
The first future development is the 52-story Teahouse Condos. Located at 501 Yonge Street, it's sure to be an artistic dream. Its design will feature natural materials and will rely on five gearless overhead C4 traction controllers with 700 FPM speed.
Meanwhile, in Markham, another new condo location will feature eight of Smartrise's C4 traction controllers. Scheduled for completion in 2022, Riverview Condos will consist of three buildings standing 48, 42, and 22 stories. We can't wait to be part of transporting future residents and visitors to the beautiful views that await them.
Not far from the future site of Riverview Condos is the future site of Pavilia Towers. Set to rise 41 and 38 stories over Thornhill, these modern condos will be powered by eight of Smartrise's trusted C4 traction controllers. Featuring sophisticated architecture and luxury amenities, these towers are sure to make quite a statement.
And last, but not least, is The Well. This new development will span over 7.7 acres, consist of 7 buildings, and contain 1,700 residential units. Scheduled for completion in 2022, The Well will be equipped with over a dozen of our C4 traction controllers. Smartrise is proud to provide future residents and visitors with the capabilities of Smartrise technology, including 500FPM speed and safety.
In conclusion, we're proud to provide trusted Smartrise technology to our Northern neighbors, and we're excited to see the outcome of these projects.
If you would like to learn more about Smartrise controllers or request a quote, email our business development team at sales@smartrise.us.