November 23, 2020
Posted by:

Bertin Mendoza

Category:

Uncategorized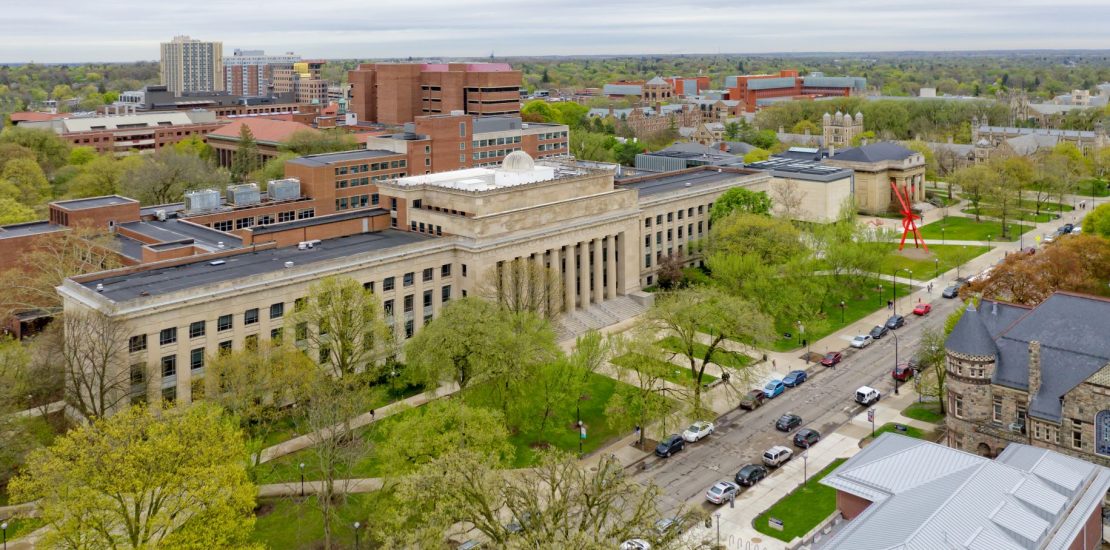 Smartrise C4 elevator controllers have been installed in universities across North America and have been getting straight A's everywhere they go. Let's take a trip around one of the top conferences in the United States, the Big Ten, to see some of the campuses and buildings that now rely on Smartrise and C4!
In Evanston, Illinois, just north of Chicago and home of the Northwestern University, the apartment complex at 835 Ridge Ave recently underwent an elevator modernization with Smartrise's C4 controller. The installation was recently completed by Colley Elevator inside the five-story complex originally built in 1966, and now 835 Ridge Avenue will now be relying on Smartrise for years to come.
Moving to Ann Arbor, home to the University of Michigan, Smartrise's C4 is being installed in the Montgomery Houze complex (yes, that's spelled correctly). This multi-use building was originally constructed in the 1920's and was once a Montgomery Ward department store. Now with apartments and retail shops calling the building home, the Montgomery Houze will have the backing of Smartrise's industry leading customer and technical support, so students can enjoy living in the center of campus and know that Smartrise will have their back.
Finally, Rutgers, the State College of New Jersey, is a Smartrise fan to its very CoRE! The Rutgers CoRE (Computing Research and Education) Building is updating their elevators and will be using Smartrise's C4 controller. Right on the New Brunswick campus, the CoRE Building lets students learn and research with cutting edge technology, so when they needed an elevator controller for renovations, Smartrise's C4 fit right in.
From universities to office buildings to hotels to refineries, Smartrise controllers are being installed in all types of buildings across North America. To see why and to learn more about Smartrise and C4, head to www.smartrise.ustoday.