May 4, 2022
Posted by:

Shelby Jurca

Category:

Product Updates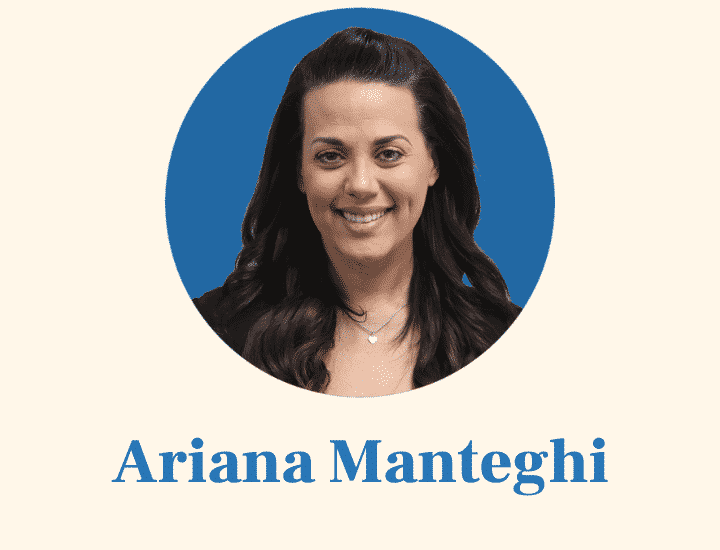 Today we're sitting down with one of Smartrise's Account Managers, Ariana Manteghi, to get to know her a little better! A recipient of Employee of the Month and a member of our record-breaking sales department, Ariana is an asset to the Smartrise team.
Q: So, to start – what region do you cover?
A: Northeast US
Q: Who inspires you, and why?
A: My dad, because of his work ethic. He's 78 years-old and still works every day.
Q: How do you prefer to start your day?
A: Coffee
Q: What is the best concert you've ever been to?
A:Oh, that's hard! Probably Garth Brooks.
Q: What skill do you think everyone should learn?
A: Efficiency
Q: What's a skill you'd like to improve on?
A: Patience
Q: What historical figure would you most like to meet?
A: Marilyn Monroe. She overcame so many challenges in her life to achieve her dreams.
Q: Best advice you've ever received?
A: Don't worry about what others think about you, worry about what you think about you.
Q: What's your favorite food?
A: Sushi
Q: What is your idea of a perfect day?
A: Good food, good company, and good weather.
Q: What's one thing you're really good at?
A: Organizing
Q: Are you an introvert or an extrovert?
A: I'm an introverted extrovert. I'm an ambivert.
Q: What's your least favorite chore around the house?
A: Dishes
Q: Do you have any phobias?
A: Spiders
Q: What three items would you take to a deserted island?
A: Boat, matches, and a machete.
Q: What's your favorite season?
A: Fall
Q: What do you love about working at Smartrise?
A: The support of my team!
Ariana is a natural leader and we're incredibly thankful to have her as part of the Smartrise team. Stay tuned in the weeks to come as we highlight more members of our dynamite sales department!