May 18, 2022
Posted by:

Shelby Jurca

Category:

Product Updates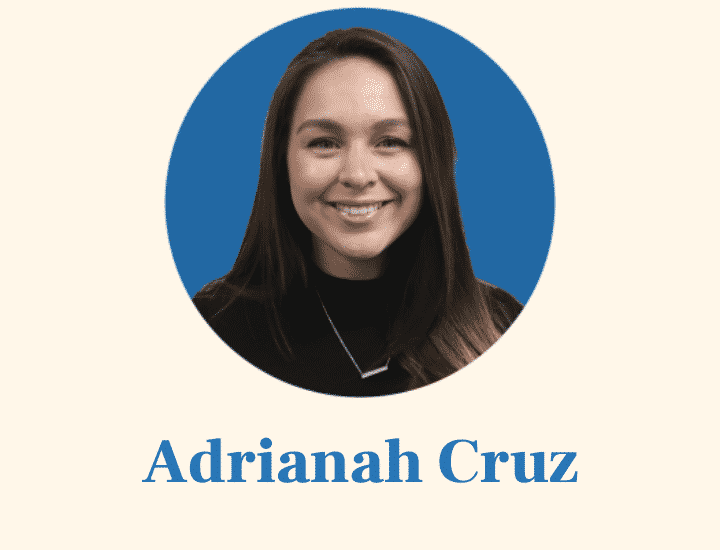 This week, we're continuing to get to know our Account Managers here at Smartrise by sitting down with Adrianah Cruz! Another recipient of Employee of the Month and a member of our record-breaking sales department, Adrianah is fundamental to the success of the Smartrise team.
Q: So, to start – what region do you cover?
A: Southeast US, as well as all international accounts.
Q: What kind of music do you like?
A: All of it!
Q: What's something you're proud of?
A: Smartrise's growth and ability to adapt.
Q: What's the best place you've ever travelled to?
A:Puerto Rico
Q: Do you have any pets? What kinds and what are their names?
A: I have 100 plant babies and 3 dogs. Their names are Kaya, Nikko, and Benz.
Q: Coffee or Tea?
A: Coffee
Q: How would you spend a million dollars right now?
A: I'd move to Costa Rica.
Q: What's your favorite holiday?
A: Christmas
Q: If you could play an instrument, what would it be?
A: Piano or violin
Q: What's your favorite movie?
A: The Wizard of Oz
Q: What is one of your most enjoyable hobbies?
A: Plants
Q: If you could change one thing about your life, what would it be?
A: Living closer to my family
Q: What is your favorite animal?
A: Sloth
Q: What three items would you bring with you to a deserted island?
A: My dog Kaya, a tent, and a swimsuit
Q: Are you a morning person or a night owl?
A: Night owl
Q: How would your friends describe you?
A: Silly, kind, and giving
Q: What do you love about working at Smartrise?
A: Our supportive team, strong female leaders, flexibility, and adaptability
Adrianah is an outstanding partner to all departments within Smartrise, as well as externally with her customers, and we're lucky to have her as a part of our team. Stay tuned in the weeks to come as we continue to highlight more members of our incredible sales department!