December 16, 2021
Posted by:

Shelby Jurca

Category:

Product Updates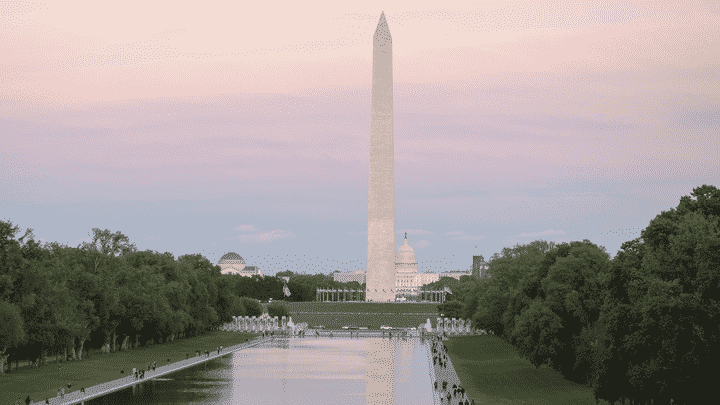 Jeff Smith Joins the Smartrise Team as Business Development Manager!
With 20 years serving the elevator industry, Jeff brings a diverse skillset focused on maximizing customer experiences. Being a New York City resident for many years, Jeff is passionate about working with customers in the Greater New York City Metropolitan Area.
We are thrilled to welcome Jeff to Smartrise! You can greet him at jeffs@smartrise.us. If you're located in New York City, Manhattan, or northern New Jersey, Jeff will be your primary point of contact.
Dianna will continue to serve our accounts in southern New Jersey and upstate New York.
Smartrise is proud to provide elevator controllers to some of the most iconic historic buildings in the U.S. Here are just some of the famous structures in Washington, D.C. that feature Smartrise's SRH hydraulic controllers
Smithsonian National Museum of Natural History
Located in the National Mall, the first location is the Smithsonian National Museum of Natural History. This D.C. staple contains countless natural and cultural artifacts in permanent and temporary exhibits. Smartrise is honored to provide our hydraulic elevator controller to one of the most popular destinations in Washington D.C.
John F. Kennedy Center for the Performing Arts
Celebrating 50 years of distinguished performances, the JFK Center for the Performing Arts has a history of greatness. Smartrise has continued that trend by providing this national treasure with four of our SRH controllers. From dance and theater to presidential awards ceremonies, Smartrise is proud to help transport patrons at this venue's world-class events.
The Westory Building
Not far from the White House is the site of the historic Westory Building. Built in 1906 and expanded in 1990, this building is powered by three of Smartrise's SRH hydraulic controllers. The preservation of its historic architecture has allowed this building to make its mark in Washington D.C. Smartrise's proven technology will continue to help transport visitors for years to come.
US Botanic Gardens
Founded in 1820, the last location is a landmark of natural beauty. The U.S. Botanic Garden has been educating citizens on the importance of the environment and plants for more than 200 years. Along with beautiful landscapes, the garden is also home to a Smartrise SRH hydraulic elevator controller. Smartrise is proud to help escort visitors with ease so they can continue to appreciate the nature of the nation.
Smartrise appreciates the opportunity to help provide safe, reliable elevator controllers to these extraordinary sites in the U.S. capital.
To learn more about Smartrise or request a quote, email our business development team at sales@smartrise.us